Executive Management Team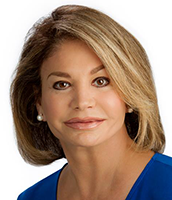 Joni Rogers-Kante, Founder, CEO and Chairwoman
Joni Rogers-Kante is the visionary and driving force behind SeneGence. Her dream, of developing a company that offered an unparalleled opportunity for Distributors to build a business as large as they dreamed and to make as much money as they deserve by selling products, that truly work, through a global network opportunity, has become a phenomenal success.
Joni began her career at 16 years of age, working for the Sav-On Corporation. By the age of 23, she was the assistant manager of the top store in the Sav-On chain. Having learned from high level management, buyers and operations experts, she knew the corporate structure was not for her. Armed with a vision and her business education, she pursued her dream of being an entrepreneur. Joni was introduced to a direct selling cosmetic company and recognized the incredible opportunity the industry offered to women. Joni's 13 year direct selling career produced jewelry, cars, awards, trips and recognition yet, more importantly, a burning desire to create a plan for the establishment of her own company which we now know as SeneGence.
SeneGence has grown from three million dollars the first year to an international player in the cosmetic industry all delivered to the world through SeneGence Distributors.
Mrs. Rogers-Kante's role as CEO and Chairwoman allows her to oversee the development of new products, the marketing of all the SeneGence products, creating the training programs and overall vision for the company.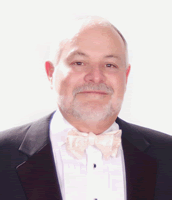 Michael Moad, President
Michael Moad, our President and General Counsel, has been with SeneGence since 2001.
Michael came to us from the field of law, having obtained his Juris Doctorate, graduating Cum Laude in 1979. He subsequently practiced law in Orange County, California for 22 years, in the areas of business formation and litigation, personal injury litigation, family law, government contracting and dispute litigation, and real estate transactions and litigation.
Michael's undergraduate degrees are in the fields of Psychology, Sociology and Religious Studies, graduating Summa Cum Laude in 1976. Residing in Orange County for over 50 years, Michael and his wife of over 30 years, Mary, have raised two children; a daughter, Jennelle, and a son, Kenyon.
Michael initially served SeneGence as General Counsel. He helped to consolidate the structure of the Company and its Distributor force, writing the Distributor Policies and Procedures, establishing a department and process to administer those policies fairly and consistently, writing the internal personnel manual and procedures, and sheparding the Company through the legal challenges of its formative years. Currently, Michael successfully oversees and directly litigates disputes involving the company's patent rights, trademarks, copyrights, trade defamation, trade secrets, violation of confidentiality agreements and merchantability of component products. All in an attempt to aggressively but fairly protect the rights and interest of the company and its Distributors.
In 2004 Michael assumed the additional title and responsibility of President, while continuing as General Counsel, of SeneGence. Working alongside Founder Joni Rogers-Kante, Michael leads SeneGence as it continues to expand its product line, create new marketing tools, and develop systems that assist our Distributors in successfully managing and growing their Independent SeneGence business. In addition, Mr. Moad has the responsibility for the day to day financial and operational functions of SeneGence. Michael has balanced a hands-on approach with a level of delegation that has maximized the efforts of the executive, management and staff at SeneGence.
Over the years Michael has continued to donate his time, expertise and funds to several local charities, in a long standing belief that doing so is part of a full and well rounded life. As such he has been a member of the board of directors of 1) a local non-profit counseling center, which provided no cost assistance to families in crisis; 2) The Orange County Imagination Celebration, a non-profit entity which focuses on promoting, presenting and coordinating art among children, families and educators; and 3) Presently sits on the board of Arts Orange County, which promotes art and artists throughout Orange County. In addition, Michael presently acts as the Secretary of the Make Sense Foundation, a non-profit entity affiliated with and supported by SeneGence, and dedicated to assisting children and families in crisis across the United States.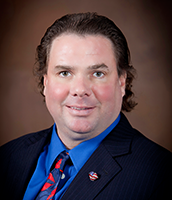 Ben Kante, Chief Operating Officer
Mr. Kante utilizes his vast knowledge in Business Information Systems, Quantitative Analysis and Digital Media Art to fill the role of Chief Operating Officer for SeneGence. In that role, he designed the seamless international Distributor accounting methodology, many of the internal operation systems and he completely re-organized the media department, creating printed materials, training videos and a new website. Mr. Kante maintains the daily role of COO for all of SeneGence's daily multi-faceted operations and internal and external media and production facilities.
Mr. Kante's varied life experiences include a United States Coast Guard Master's License for 100 ton vessels, proven skills at successfully managing resort and dive fleets around the world, and as an internationally published writer, photographer and award winning videographer and film maker, Mr. Kante's works can be found around the world. He attended Mississippi State University, Orange Coast College, NAUI SCUBA Instructor College and is an Eagle Scout.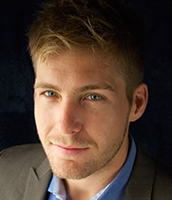 Alan Rogers Kante, Strategic Project Coordinator
Alan Kante joins SeneGence from the University of California, where he received degrees in Philosophy and Psychology [with an emphasis in Industrial Psychology]. His position remains flexible, as he engages in the cultural development at the SeneGence corporate headquarters in Irvine, California and offices internationally. His skills help with development of long and short-term strategic planning, the sculpting of modern social decisions, research and analysis, and the acquisition of new personnel. Feel free to get to know him on any Sene-trip as your aide and liaison!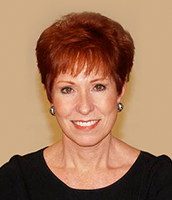 Leslie Boyd-Bradley, Vice President of Distributor Development and Sales
With close to 40 years of experience, Leslie has enjoyed a successful career in direct sales. Working her way up in the industry beginning as a Distributor at the age of 18, Leslie has gained extensive knowledge and industry experience. Previously, Leslie was VP and Regional Manager with Tupperware® and was promoted as top franchise owner to VP, leading the Northwest and Pacific regions, developing new markets. As Vice President Distributor Development and Sales, sLeslie is responsible for working directly with SeneGence Independent Distributors to help them grow their businesses and support their individual success. Her sales, personal development and training expertise benefits Distributors of all levels in ways that create motivation and helps them advance their business and leadership skills. She develops training, compensation plans, incentive programs, and marketing strategies, and is a natural at personal and team coaching.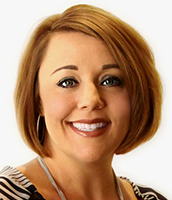 Kirsten Aguilar, Vice President of Marketing
With close to 15 years of inside experience in direct sales and the beauty industry, Kirsten manages the sales and international growth goals of SeneGence while overseeing a marketing, graphic design, and public relations team responsible for print, packaging, web and media content. Kirsten joined SeneGence in 2009 with a focus on leading its market and brand strategies, including new product launches, promotions, events and print and web collateral. She holds a Bachelor's degree in Communications with a special certificate in Public Relations. Kirsten is also a board member of the non-profit Make Sense Foundation.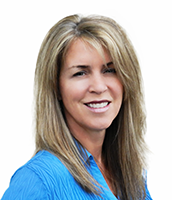 Marie Scott, Controller
Marie brings a wealth of experience in the areas of Finance, Accounting and Management to SeneGence. She is skilled at streamlining basic accounting functions, maintaining internal control processes and audit standards. She has extensive experience with automation of company reporting dealing with currencies from many countries. She has managed the budgeting and disbursement of capital improvement projects. She has managed a staff globally, located in Dublin, Ireland. She has worked on international, federal and multi-state tax returns with tax providers as well as audited financial statements in various countries and currencies. She has automated all manual accounting processes, including department budgeting. She worked for a company in New Hampshire and supervised and managed day to day accounting activities for all accounting departments. She has designed and implemented an accounting system for the purpose of planning/control, and product costing, utilizing cost centers. Marie started her MBA from Bentley College, in MA and has a BS in Accountancy from Franklin Pierce College, NH.
Advisory Board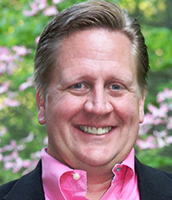 John Gleason
John Gleason, our Advisory Board Marketing Expert, is a Lecturer & Keynote with an education that includes Business Administration in Marketing from the University of Notre Dame. John comes to us from Proctor & Gamble.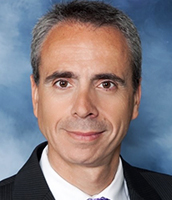 Philippe Guerreau
Philippe Guerreau, our Advisory Board Finance Expert, whose education includes a MBA, Master in Management & Finance and a BSBA in International Economics, has served as President, CEO, & CFO coming to us from Saint Gobain & L'Oreal USA.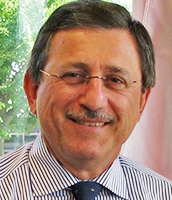 Vincent Serpico
Vincent Serpico, our Advisory Board Operations Expert whose education includes a Master of Business Administration from Cornell, comes to us with experience from L'Oreal North America.