Host A SeneGence Glamour Demo
Enjoy discounts on your personal products
Earn free gifts
Have fun with friends!
You provide the location and invite guests. A SeneGence Distributor in your area will do the rest. If you would enjoy a hands-on experience with our products and learning more about cosmetic application techniques (and you have friends that would like to do the same), then a Glamour Demo is the perfect event for you!
Click here to download a program flier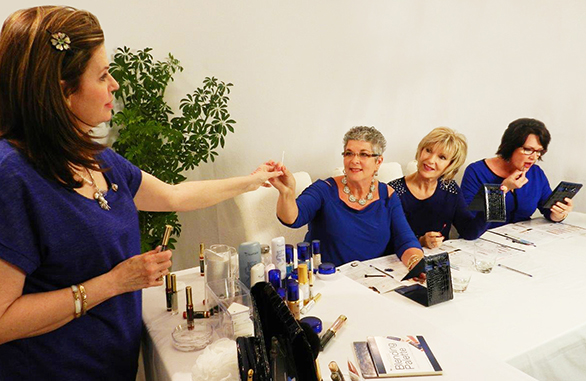 For Hosting a Glamour Demo, Hostesses will receive a discount on their personal Product Order based on the Glamour Demo's retail sales and future New Bookings (see chart). New Bookings Discount – All New Demos Booked must be held within 30 days of the original Demo for the Hostess to receive credit. Each new Demo booked (up to 4) will equal an additional 5% off of the Hostess Personal Order.

All values are in US Dollars
SeneGift
Every Hostess can qualify* to receive a "Thank You" SeneGift for hosting a Glamour Demo of $300 or more, and a $10 gift certificate toward a future purchase.