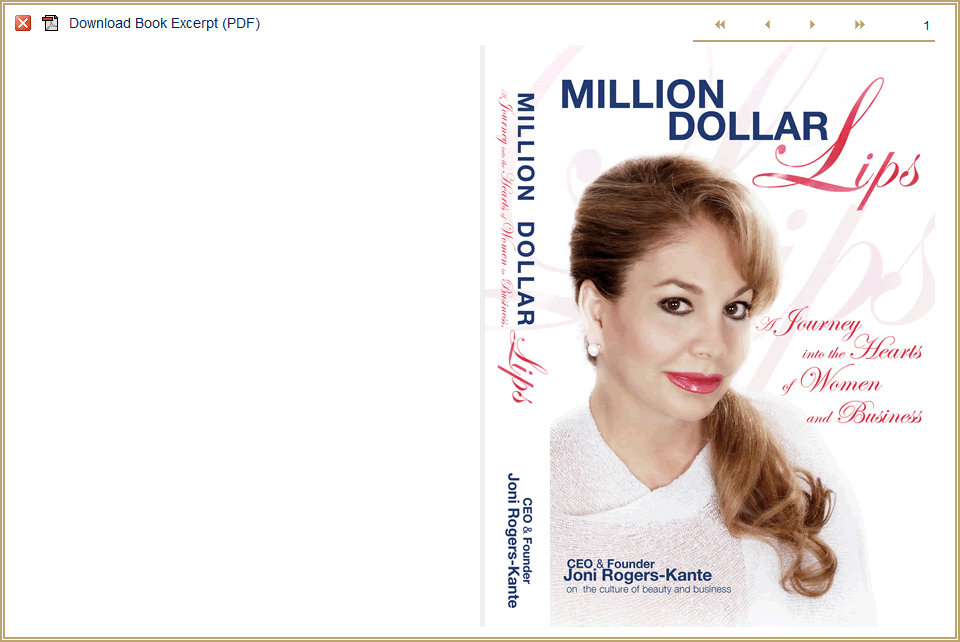 To read or download a book excerpt,
please provide your name and email address
Full Name:
Email Address:
You didn't type your name...
Please type a valid email address...
Meet the Founder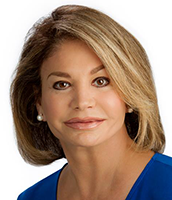 Joni Rogers-Kante
SeneGence International was founded by Joni Rae Rogers-Kante. As a newly single mother, she pondered her options and mustered the courage to act upon her burning desire to establish a company that offers an unparalleled opportunity. The opportunity for independent Distributors to build a business as large as they dreamed, to make as much money as they deserve by selling products that truly work through a global network opportunity, all from the comfort of their own homes and within their own communities. Joni wrote a business plan – and with that in hand set out to make the dream a reality. SeneGence has since become a recognized, international leader in the cosmetics industry.
Joni made an unwavering commitment to ward off environmental waste and destruction wherever possible within every aspect of her business. To Joni, just as important as a flourishing business, is the commitment to high quality products that not only truly work but give value to our consumers and the communities in which our Distributors live while not depleting the earth of it's natural resources or creating unnecessary waste. Joni created the sister company, the not for profit Make Sense Foundation that supports women and children in need. The funds are gathered from a variety of company-sponsored fundraisers including a percentage of product sales and distributed on a quarterly basis to those qualifying organizations nominated by our Distributors.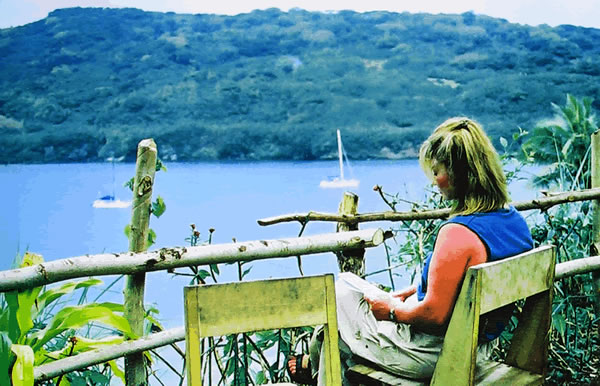 Joni traveled to the other side of the world with a team of scientists and botanists to find different ingredients than those available in the U.S. after she learned that cosmetic companies continuously use the same ingredients in one product to the next – just in varying amounts. This is where SeneGence is different: with unique ingredients that produce amazing results in SeneDerm® anti-aging SkinCare and long-lasting, anti-aging SenseCosmetics™. Together these products are on the cutting edge of technology with original, patented and proprietary formulations of cosmetics that stay on until you take them off blended with the same anti- aging properties of the skin care that make skin more beautiful. It's about healthy and natural products that combine beauty and technology and cosmetics that are actually good for your skin! SeneGence is committed to producing exclusive high-quality performance beauty products that truly live up to their claims and exceed your wildest expectations.

Joni initially partnered with an award-winning scientist to develop a patented, never before seen on the market product: LipSense®. Together, they created a long-lasting lip color line better than any lipstick or lip stain available, because it really works without drying lips. With a simple three coat application LipSense delivers sheer, matte or high shine gorgeous colors that stay on the lips for up to 12 hours. Application of any one of the rich LipSense Glosses formulated with Shea Butter keeps lips moist and hydrated. LipSense launched as SeneGence's premier product in 1999 and was only the beginning of an extraordinary product line of long-lasting color that helps to protect skin from the hazards of the environment while keeping it beautiful. From only six shades of LipSense long-lasting liquid lip color, Joni expanded the SeneGence product line into skincare with the SeneDerm with SenePlex™ Complex proprietary anti-aging system and a complete array of SenseCosmetics with SenePlex Complex long-lasting color cosmetics to offer over 300 products today.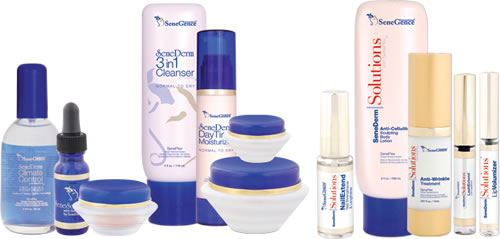 Products that really work was only part of the plan. Another part of the plan included offering a business process that really works for women just like Joni and her girlfriends. The SeneGence Independent Distributor Compensation plan, designed for women who are serious about building a profitable and secure career from their home while caring for their families, is one of the most lucrative compensation plans in the industry. Joni's idea for this business model combined with recession-proof beauty products, as a generous way to earn money, have fun, and help others evolved into SeneGence - the company that REALLY WORKS!
Since 1995 when Joni first set out on this quest, she has never wavered in her commitment to providing the best products, compensation, career path and more for her Distributors. Life for Distributors of SeneGence includes recognition for those who progress along the career path, as well as vacations to exotic destinations, cars, jewelry, and rewards throughout the year for a job well done.
Having personally written virtually every training document for the Distributor educational and training experience; the many manuals and varied guides inclusive of topics of all sorts ranging from organizing a home to becoming a top industry performer and earner within the Direct Sales Industry, Joni also simultaneously designed, implemented, and perfected the Distributors compensation, career path, rewards programs, and support systems to increase productivity and earnings for every Distributor. Today, she sits as Chief Executive Officer of SeneGence managing the expansion of the opportunities SeneGence offers to women around the globe while keeping her hands in her most treasured pleasure, overseeing Distributor activities, progress, and rewards.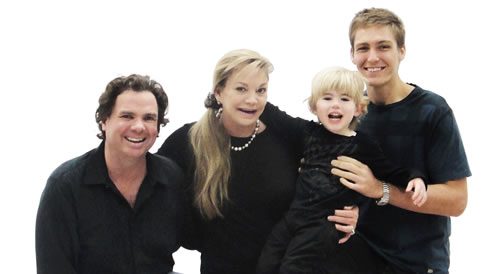 Joni is married to SeneGence Chief Operating Officer, Ben Kante, who oversees the domestic and international operational aspects of the company. Joining Joni in her growth efforts during year one, Ben and President and Chief Legal Officer Michael Moad, have been crucially instrumental members of the team who helped successfully steer SeneGence through the start up years of business and into it's current flourishing business state.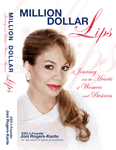 View Joni's Book
Enjoying all aspects of life together Ben and Joni are blessed with two wonderful sons, Alan who has been a part of this journey from the beginning and William, who is the newest member of the Kante clan. The Kante Family live an active life together along with their dog, Looper; bird, Max; and fish, Lional, in their busy, hustle and bustle home located in Irvine, California.
Joni is the author of Million Dollar Lips, A Journey Into the Hearts and Minds of Women in Business. Click here for an excerpt of her book.
MEET THE WOMAN WHO STARTED IT ALL
Aha! moment: I always knew that I wanted to start a direct sales cosmetics company for women. Somebody I knew suggested I do so and said they believed I'd be successful at it. Their belief in me and my past experiences lead to the sealed deal known as SeneGence International.
In training: My fascination with skincare and cosmetics began with my Grandmother's regard for personal grooming along with my severe eczema as a child. My interest in beauty coupled with my experiences at Sav-on Drugs® and early journey in the direct selling industry with Mary Kay Cosmetics was great preparation.
Style preference: I don't have just one. I marvel at and can appreciate almost all clothing, music, hairstyle, makeup, and speech styles ... even those that are not for me.
SeneGence Beauty Must Haves: To keep skin and features beautiful I use SeneDerm Anti-Aging SkinCare regimen of course! Plus Climate Control, SeneSerum-C, Shea Butter Body Cream, Hand Cream, NailExtend, LashExtend, Polishing Exfoliator, and Unscented Body Lotion, these are daily "musts". To make it through my busy days feeling confident that my makeup looks good, I rely on MakeSense Hydration Foundation & BlushSense, LashSense, EyeSense, BrowSense, and EyeLuminator. And for the perfect lips…LinerSense and my LipSense shade of choice for the day.
My mentors: My mentors change with my different stages of life and business acumen. People who live in love and abundance excite me. My mentors today are those business women and men who engage in never-ending improvement and constant growth while contributing significant value to the lives of others.
What inspires you: The knowledge that our intent, energy, and love is limitless and that we each have the opportunity to gain a new level of fulfillment and contribution at the end of each day…That's exciting!
Biggest challenge: My limitations ... try as I might I still have many I'm trying to relinquish.
Best advice I ever received: Stay grounded by working in the garden and smelling the roses along with those you love; figuratively and literally.
Greatest accomplishment: My sons, Alan and William.
What's next: The World!