Make Sense Foundation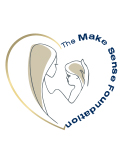 SeneGence is about empowering women. It's about providing an opportunity to look and feel more beautiful with amazing products, as well as to invest in a career where the sky is the limit. The products and career have affected and changed many lives.
The Make Sense Foundation® (MSF) was created by Joni Rogers-Kante in 2002. As a non-profit organization, it is separate from SeneGence, but works closely with its parent company. The idea was to give back to communities which helped so many Distributors in their own careers - sharing collective success through community involvement.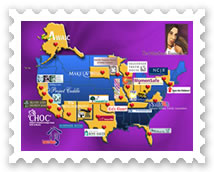 The MSF is committed to making a real difference in the lives of those in hardship. Based on the fundamental mission of helping women and children in crisis, the foundation thrives on donating directly to deserving organizations that support those in need across the country.
The Make Sense Foundation has donated time, creativity, services and funds to a plethora of deserving organizations including:
assists women whose lives were changed because of an intoxicated driver
supports and promotes court appointed volunteer advocacy for abused and neglected children
provides a transformational, comprehensive program for homeless, pregnant women
regional pediatric health care hospital which provides preventive medical care, education, and state-of-the-art research
provides free or low cost lodging to veterans and military families receiving treatment at military medical centers
provides a local orphanage with Christmas gifts from SeneGence staff, family and friends
assists homeless and domestic violence families in achieving economic independence and secure housing
helps women and infants have access to prenatal care and services that promote growth
brings the faith community together to help families regain their housing, independence, and dignity
whose mission is to find a cure for diabetes through the support of research
is helping children to receive shoes, socks, bedding, clothing and other basic essentials
provides a safe space in which to empower individuals and families affected by abuse
grants the wishes of children with life-threatening medical conditions
is a faith-based volunteer organization that works to improve the quality of life for women, children, and families
aids families whose loved ones were fallen in the line of duty
assists survivors of devastating fires
offers safe and legal alternatives to baby abandonment
works to end the cycle of abuse and violence by reaching beyond cultural barriers to help families in crisis
helping children effected by the Thailand Tsunami
tutors that travel to different shelters educating children
is a community resource and day shelter for homeless and at-risk women and children
dedicated to connecting and advancing women and girls
is a collective of people who are committed to finding and implementing solutions to community ills
are doctors and dentists who fly to Mexico to donate their time and services to those in need
provides adolescent-focused health care, community education and training to teens and young adults
provides emergency shelter and support services for survivors of domestic violence
provides shelter, services, and education for women and their children who are in crises
empowers women in crises to confidently enter the workforce through career and wardrobe service
SeneGence offers fabulous merchandise and gifts for sale with profits going to the MSF who will then donate to the next worthy cause. Currently, 100% of all donations go directly to an array of other non-profit organizations, while the entire operating expense is offset by funds generated from sales of MakeSense™ Foundation and MakeSense Hydration Foundation makeup. These amazing products produce more than just beauty because a portion of every sale is donated to The Make Sense Foundation™. SeneGence Independent Distributors can contribute to the foundation by donating a portion of their commission checks, purchasing SeneSential Distributor Training Packages, signing up new Distributors and participating in various fundraising events and activities held throughout the year
Distributors and communities can nominate an organization for donation consideration by contacting the Make Sense Foundation. To date, the MSF has donated to dozens of organizations from coast to coast, Alaska to Arkansas, through the generosity of Distributors, community fundraisers and donations. The MSF intends to continue to give to those in need by donating much-needed funds directly to organizations supporting women and children in crisis for years to come.